10 Reasons why traditional media is being replaced by video
Recent rise in the consumption pattern of digital content shows that video content is not only more consumable but also more engaging hence agencies and companies are playing their bet on the video content for better ROI.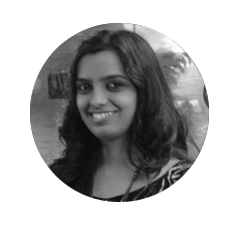 By pallavi malviya
According to a report released by Ooyala stated that more publishers are now considering video as the main tool of marketing. Digital marketing and traditional media both agree with the fact that videos are the prime form of content consumption these days.
Following are the 10 main reasons behind every media company (online or offline) wants to give more focus on their video content:
1. Social media news – Social media is the main source of information these days. Now, a single tweet from an authorized person can become a breaking news. People don't need to turn on their tv or radio to know about what happening around the world, because every time he or she logs in his social media account, he gets all the information. The average time spent on social media is significantly high, thus social media news in the form of video is a new trend.
2. Mobile user expansion – Mobile users have surpassed desktop users. Video savvy social media platforms are dominating in mobile videos. Users are more likely to watch a video on their news feed than to read a text.
3. Publishers are more interested in online videos – One survey revealed that more and more publishers are now interested in online videos. Online video promotion can drive them cheap but targeted traffic, thus they don't want to miss the opportunity that holds a fortune.
4. Changes in video – Videos are allowing companies to look into their current content marketing strategy carefully and tailor to consumers need. Data analysis also helps marketers decide how to make videos that bring more engagement, leads and sales.
5. Virtual reality – USA today's launched the first branded VR news (VRtually There) channel. This technology is mainly used in travel, news and gaming industry. It gives the user real life experience with high-quality graphic technology.
6. Personalization – Video sharing platforms are keen to provide a user customized video suggestions. Based upon your previous browsing history, search engines present more related videos to users.
"The cognitive learning of human being not only help them to understand better but also help them to consume better and in case of video content the consumption pattern rises easily and effectively, hence any content when converted into video gives an edge over other mediums over the time"
7. Short forms are getting more popular – Short videos are very important to grab user-attention and more likely to be consumed than longer video. Now, every publisher is after short, crispy and curiosity arouser videos. Such videos also work great on the top of a sales funnel.
8. Longer videos have different but important job – whereas short videos are important in the top of the funnel or for arousing curiosity, longer videos are very handy to make a strong point on any issue or closing the sale in some cases. Longer videos are used to give important but complicated information in an interesting way.
9. Being live on the video is also growing – People want to watch their favorite video content live on their own choice of device. This created an urge of setting arrangement for live videos in online marketers.
10. Ad viewing choices – Users want to have more control over what they watch. Online video advertising is becoming very popular because it allows users to skip an ad that he or she doesn't want to watch. Viewers online watch ads when they are really interested in them. This also helps advertisers to create more targeted ads that their users like to watch and interact.
These changes in the video industry are very helpful for both users and advertisers. Users, on one hand, have better control over their choices on the other hand, advertisers really understand the user behavior and thus create more effective video marketing strategies.
Spread the word