We are a research based media communication company which creating content, graphics & Video products based upon the latest market trend. We have various ongoing research subjects to explore newer communication design and indentifying the market vehicle based upon the nature of your industry.
We provide end to end solution to promote, build and establish brand by creating exclusive media products and placing them into various media vehicles including Online Market Place.
We have tied up with leading ad agencies of India, have worked to more than forty organizations of varied range and industries.
We have worked for corporate, Engineering Enterprises, Agro Industries, Education Industry, Health, IT, Mobile Industry, Finance Industry,General Elections, Assembly Elections and many more such fields where the works of we have received significant credits.
Three Young, dynamic and enthusiast with high level of commitment, seriousness and credibility in the industry of infotainment and advisement are running the organization from last three years. They are known for the innovation, risk taking ability to apply that innovation to provide exclusivity to the clients. They have worked for pharmaceuticals, medical and education with stunning media designs which has started new trends in the industry.
At Kavish Media, we are passionate about the work. Their objective is to see clients get amused and enthralled with the results they add up their brands. Team believes money is the easiest thing but winning the heart and minds of the client is spark ignites their brain and soul. It enviably brings miraculous results.
Our USP is creativity, innovation and result oriented creation of various communication Products to be promoted in Television, Social Media, Youtube, Whatsapp, Theatres and Internal corporate communication.
We spend exclusive brainstorming sessions with the you to understand the requirement, expectations and budgeting based on which it provides packages from end to end solutions to need specific solutions to the client.
We have partnered with many leading organizations having complementary solutions like Event Management, News Channels, Print Media, Radio Media, Hotels, Design Institutes, Fashion Institutes, event consultants, IT infrastructure developers, Online Marketing Consultants, Entertainment Channels and Government agencies to fabricate end to end solutions to the client.
We are persistently involved in research operations to keep relevance with the industry, clients, customers and beneficiaries. The difference that we carry is the highest level of theoretical and practical and applicable understanding of the advertising industry in an era where online marketing operated by the cellular phone device defines the trend.
Our values are both our identity and our promise. Defining and motivating our every interaction with you. Hanging belief statements on a wall isn't sufficient–we don't. Effective values must be internalized then intentionally practiced. We strive for that every day because we want to be a company we are proud of.
We are a creative group of talented professionals, who are passionate about what we do.
Kavish Media is comprised of an exceptional team of multi-talented, multi-taskers with vast experience in a wide variety of b2b and b2c industries.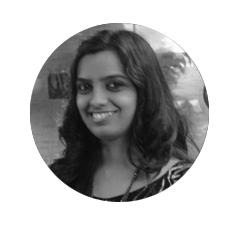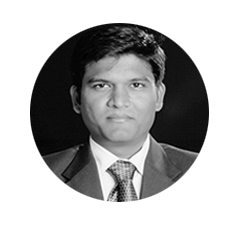 Meghesh Sharma
Co-founder